2023 Crozet Sports Gymnastics 
Welcome to the Crozet Sports youth gymnastics program! All gymnastics classes will be led by highly experienced USA Gymnastic certified instructors and based out of our home location at Crozet Library.   
The gymnastics program is offered as an ongoing program including one class per week and an average of 4 classes each month.  There is a monthly recurring fee of $85 for participation.  This will hold your spot in the program and a notice of two weeks is required prior to withdrawal from the program.  This will allow us time to notify families from the waitlist and fill your child's spot in the program.  Refunds or prorations will not be provided for missed classes.  All instructors will provide appropriate notice to families if there will be a week of no classes.  Any missed classes will be rescheduled only if we are unable to meet the program goal of averaging four classes per month throughout the year. 
Please email us at info@crozetsports.com to register for any of the gymnastics program.
Gymnastics Program / Recurring Program 
4 Classes per month / Once a week
Cost $88.50 per month/ Recurring payment (includes transaction fee)
Location: 1159 Crozet Avenue ( bottom floor of the Crozet Library )
Preschool 1 – Tiny Tots
Ages 18 months to 2 Years
This program provides an enjoyable experience for both parent and child, it is a loosely structured time to explore movement through the use of gymnastics and play equipment.
Student/Teacher ratio is 10:1.
Preschool 2 – Mini Bees
Ages 2 1/2 – 3 Years
This program provides the opportunity for children to improve motor skills and social skills while developing and improving self-esteem, coordination, strength and flexibility.
Student/Teacher ratio is 10:1.
Tumble Bees
Ages 4 -5 Years
 When a Mini student has shown the skill level and maturity required for a Level 1 Gymnastics class, we graduate them into Tumble Bee class where they will begin to transition to the gymnastics equipment.
Student/Teacher ratio is 10:1.
Gymbees
The Level 1 Gymnastics class provides students with skills specific to gymnastics and overall developmental bodybuilding and coordination activities basic to all sports. Strict gymnastic progression will be followed to learn skills and techniques for developing strength and flexibility. Classes are designed to develop fine and gross motor skills, build confidence, and introduce an awareness of tumbling, balance beam, single bar, and vaulting skills.
Student/Teacher ratio is 8:1.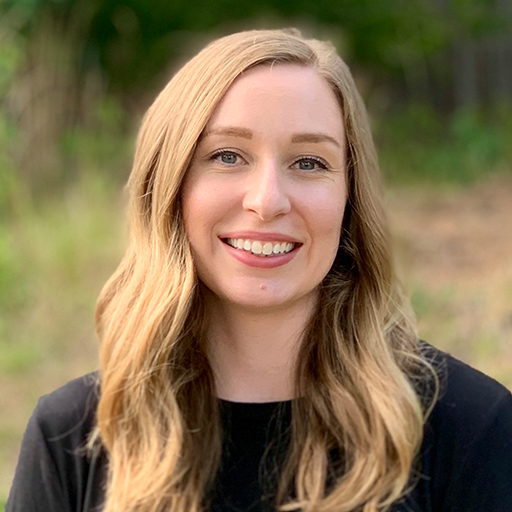 Chandler Legard
USAG Certified Instructor / Gymnastics
Chandler was a competitive gymnast growing up, competing through Level 8. After retiring from gymnastics, she began pole vaulting her sophomore year of high school and competed through the rest of her high school career. Upon graduating from Virginia Tech in 2017, Chandler began coaching gymnastics in Crozet. She enjoys connecting with athletes on the sport that was such a big part of her childhood!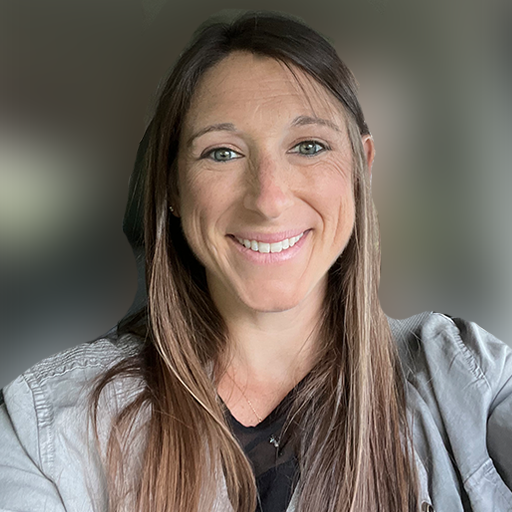 Morgan Steele
USAG Certified Instructor / Gymnastics
Morgan grew up in Scottsville and fell in love with the sport of gymnastics which she has been teaching for over 16 years. She has taught at Classics, Crossroads, Silver Stars in Maryland and taught at Gryphon Gymnastics. In High School she adventured off to cheerleading, dance, soccer, tack and basketball which has led her to her passion for fitness. Morgan is now a NASM Certified Personal Trainer, Corrective Exercise Specialist and Group Exercise Instructor and has been helping individuals for over 5 years with their fitness goals and GroupEx Classes.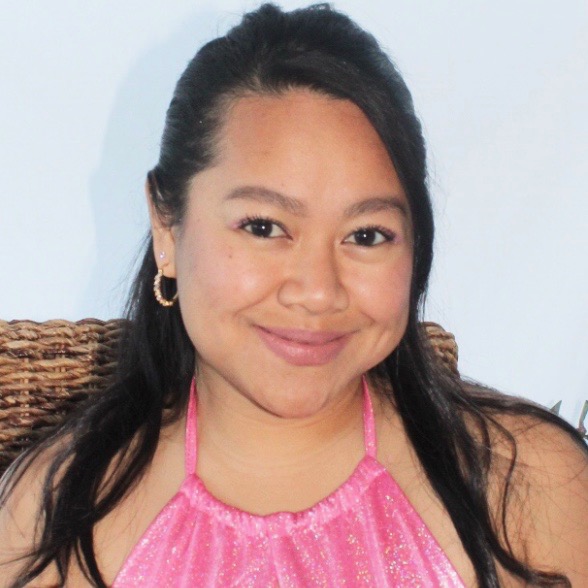 Princess Guerrero
USAG Certified Instructor / Gymnastics
Princess grew up in Maui, Hawaii where she started as a young gymnast and hula and tahitian dancer. She started cheering competitively at 7 years old through high school; competing for both her high school team and all star team. Princess moved on to cheer D2 and D1 collegiate teams and level 5 international all star team. Receiving a full ride scholarship to Orange Coast College in Southern California (where she won an NCAA National Championship and has a National ring) and a partial scholarship at SJSU (San Jose State University D1). For both collegiate teams she cheered on the sidelines and competed professionally. Princess retired after having her daughter in 2019. She's never seen herself as a coach until her now 4 year old daughter is obsessed with the sport of gymnastics and cheer. Before coaching she's taught early education for 10 years. Princess enjoys using her teaching skills and implementing them into the sport of gymnastics.