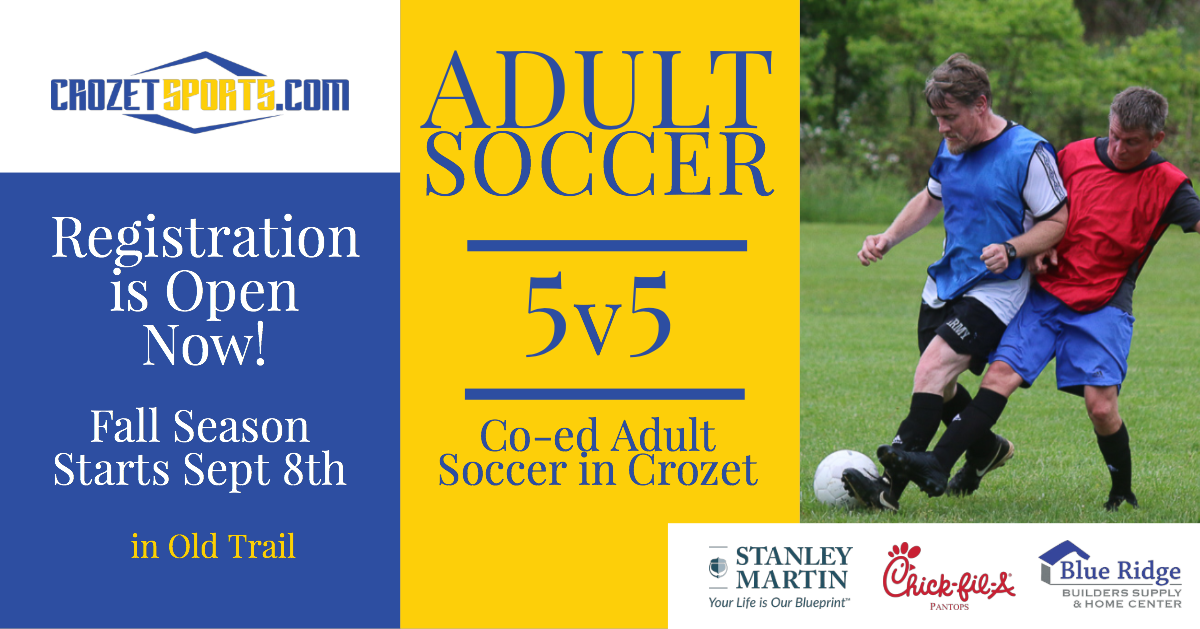 Thank you for your interest in our new Adult Soccer program!  
Our new Adult Soccer program is designed to provide a fun and competitive playing opportunity for adults who are looking to remain active while continuing to play a sport they enjoy   This will be a community-oriented and friendly playing environment that is appropriate for all ages and skill levels. The adult soccer program will continue to be a Spring/Fall tradition in Crozet!      
SPECIAL FOR CROZET AND OUR SURROUNDING COMMUNITies.
Support our community and the development of local athletes. Please contact us if you are interested in joining our team.