2023 Crozet Sports Youth Competitive Cheer Program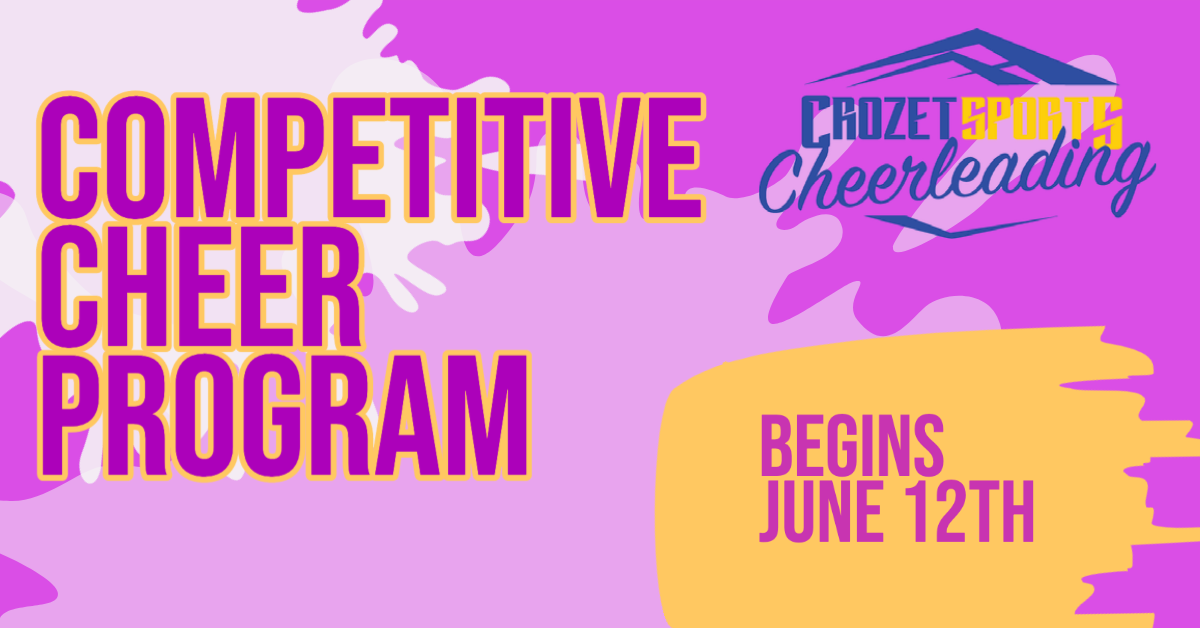 Crozet Sports Youth Competitive Cheer Program
Crozet Sports Cheerleading is dedicated to bring an elite recreational cheerleading program to the Crozet community to train strong, confident all-American cheerleaders for the Western Albemarle Cheerleading program. In addition to developing a large game-day presence for the Western Warriors Jefferson District Youth Football League (JDYFL), we aim to offer competitive cheerleading to increase our performance level. Our vision is to expand the rec cheer program to offer various competition levels for various age groups (K-8th) to easily transition and prepare our cheerleaders to be top-performing athletes by the time they transition to the high school program.  Our program is dedicated to meeting the desires of kids of all ages from those just wanting to try it out to those who are already dreaming of that Nationals trophy! 
Competition Style
There are many types of competitive cheerleading – all-star, school, and recreational. We will be participating in traditional recreational cheer competitions. This involves a minute and a half routine to music – including jumps, stunts, and tumbling – with a minute devoted to a crowd-leading cheer with signs and poms. For the '23-'24 season, we will be competing in the level 1 division. As the program evolves and grows, we will offer teams at higher levels and will split ages.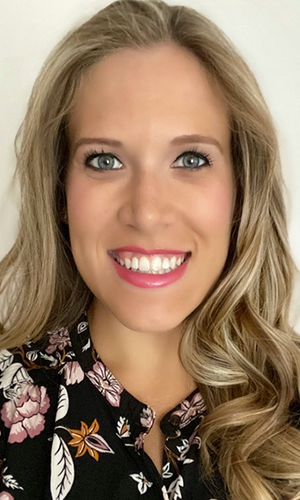 Brielle Shope, Head Cheerleading Coach
As the Crozet Sports head cheerleading coach, Brielle Shope has a passion to bring a thriving cheerleading program to the Crozet community to engage kids of all ages and train strong, confident all-American cheerleaders. Her ultimate goal is to build a sustainable feeder program for Western Ablemarle Cheerleading. Brielle is a former collegiate cheerleader from Taylor University, where she founded and lead the team as captain. Growing up in the Center Grove school system (Greenwood, IN) with a strong football and cheerleading program, Brielle has invaluable experiences to help guide her to success. Brielle is excited to be investing in the future cheerleaders of our community and hopeful to culture a positive impact on the town of Crozet!
Tryouts
Tryouts for our competition team were held on May 13. Congrats to all who have made it for our 23-24 season! If you are interested in trying out for the next season, get involved in our sideline and tumbling programs to prepare for next season's tryouts.  Check out the sideline cheer and tumbling program pages for more information..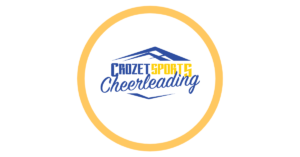 2023-24 Competitive Cheerleading Team
Elaine Brown
Vivian Henderson
Riley Huynh
Paisley Loya
Maggie Macias
Josslyn McLaughlin
Leandra Pritchett
Emma Smith
Reagan Bremen
Cheer Choreography Camp
 Cheer Choreography Camp Dates are August 25th-27th.  At this camp the team will learn their competition routine.
Friday
5-7:30pm @ Crozet Sports
Pizza Party @7pm
Saturday
9am – 2pm @ Crozet Sports
Parents to send child with a sack lunch, snacks, and plenty of water.
Kick-off party 5pm @ location TBD
Sunday 1pm-5:30pm @ WAHS Gym
5pm showcase for parents
Program Fees
There will be a program fee due at the beginning of each month from July '23 – December '23.  The fee to participate in the competition cheer program is a separate fee from the sideline cheer program.  This monthly installment is required to maintain your child's spot on the competitive cheer team.  A balance will be added to your client account each month. 
Total Program Costs and other details will be communicated by the head cheerleading coach.
Additional Costs
Event travel costs such as transportation, lodging, food, etc., is the responsibility of each family.    The team will wear their sideline cheer uniforms for competitions.  Additional team apparel and merchandise will be available for families and fans to purchase. 
Fundraising Activities 
Fundraising opportunities will be available to all families. Details of these opportunities will be provided by your Cheer Coach once teams are formed.  The goal of team fundraising will be to reduce overall participation costs.  Fundraising opportunities will be coordinated by your coaching staff.  Please let your coaches know if you are interested in serving on the fundraising committee.  All fundraising events must first be approved by Crozet Sports and all team members are expected to participate. 

   
Practice Times for Competitive Cheer
June Practices
Mondays and Thursdays 6:00-7:30pm
July to September Practices
Mondays 6:00-7:30pm
October to December Practices
Mondays and Thursdays 6:00-7:30pm
 Attire
Competition team will wear their sideline cheer uniforms. All competition team members are required to have the same shoe, but the same shoe can also be used for sideline. Sideline poms, briefs, and bow will be used for competition cheer. 
Competition Schedule
The full schedule will be released by the end of the summer.