2023 Sports Clinics and Camps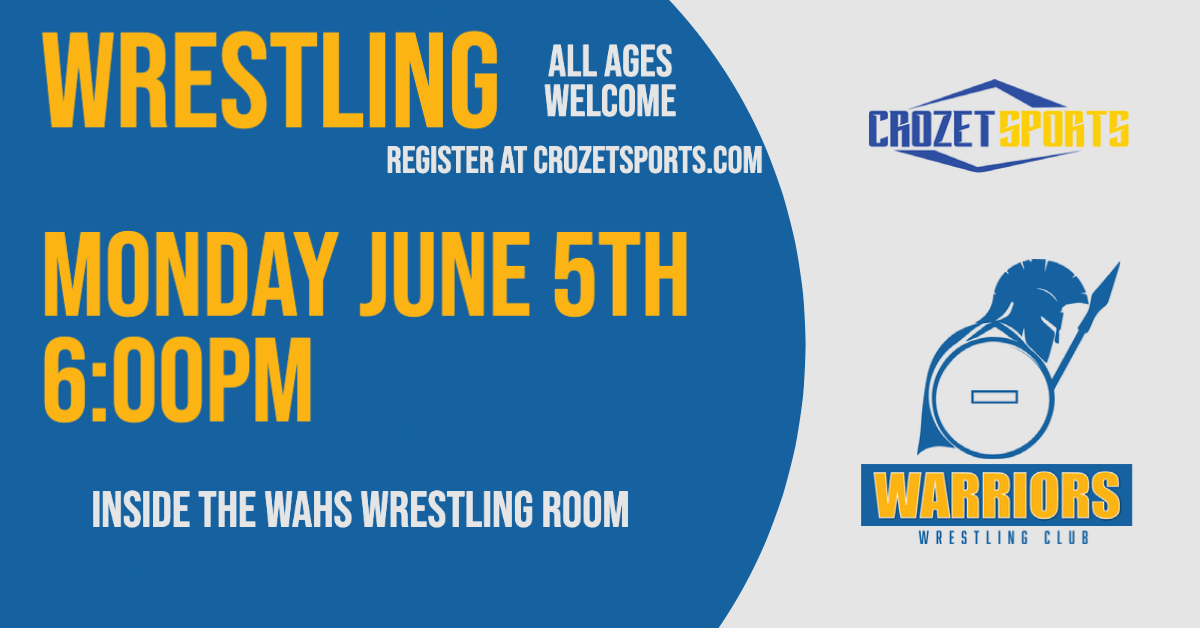 Come learn about the sport that teaches individual grit, determination, and resilience like no others, Wrestling. The head coach of Western Albemarle's team, Coach Scott Townsend and several WAHS team members will be leading an introduction into one of world's oldest and one of the very first Olympic Sports. Kids need to wear comfortable, athletic clothes with nothing sharp, no blue jeans. Socks with tread are preferred and bring a water bottle!
Things to Bring:
Wear Comfortable Athletic Clothes 
Socks with Treads
Bring Water Bottle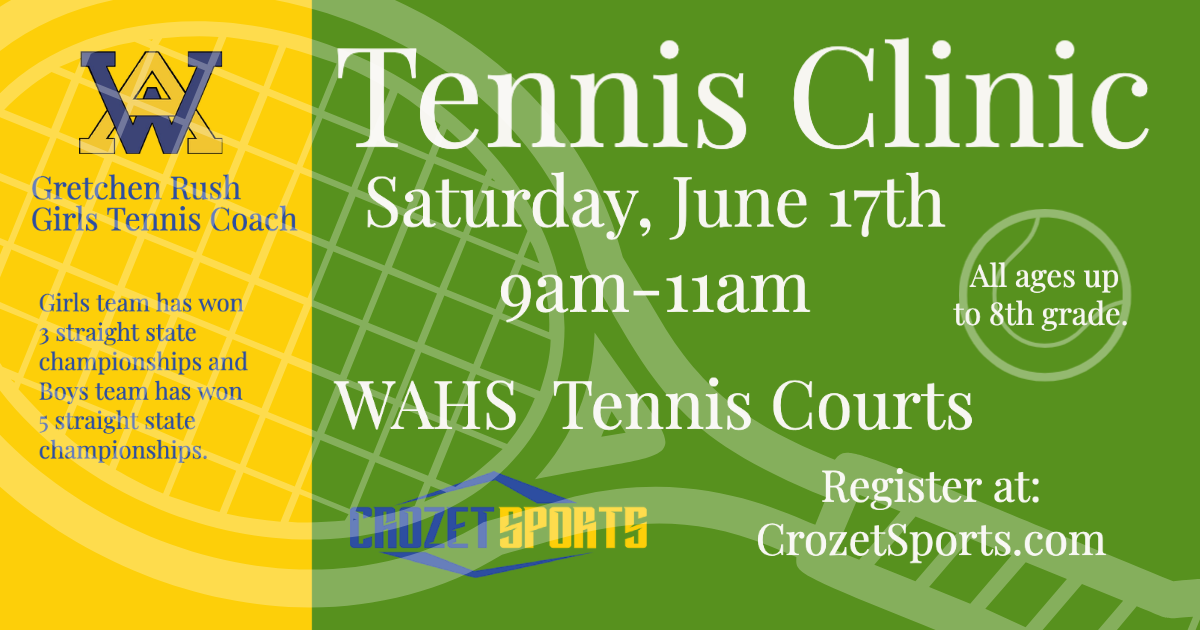 WAHS girls tennis coach, Gretchen Rush, and WAHS tennis players will provide instruction for this developmental clinic. Join the 3x girls state champions in this amazing experience. Meet some of WAHS tennis players and learn from the areas best tennis team. Open to kids in elementary and middle school! Must register to attend. To register, go to crozetsports.com
Things to Bring:
Wear Comfortable Athletic Clothes
Racket (if you don't have a racket let us know)
Bring Water Bottle and a Snack (if needed for a 2 hour clinic)
Crozet Sports will be offering financial assistance to eligible camp families through the Crozet Sports Community Foundation (501c3). Help a family and camper by donating.  All donations will be applied to the Summer Camp scholarship fund.